With Salesforce Connections 2022, a lot of industry associates broke the spell of virtual everything. The sold-out event unveiled some incredible innovations and orchestrated over 100 unique breakout and keynote sessions where some of the best minds in Salesforce shared their knowledge. 
GSPANN at Salesforce Connections  
GSPANN, a gold sponsor to Salesforce Connections, showcased its Salesforce expertise to the world. 
We hosted brand leaders, change-makers, big-thinkers, and industry-renowned experts at our booth. Armed with our success stories and a smile, we wowed all attendees with our vast treasure trove of knowledge, built up over time, creating holistic Salesforce Commerce Cloud, Salesforce Service Cloud, and Salesforce Marketing Cloud implementations for some of the largest brands in the world. 
Our subject-matter experts addressed challenges the business leaders faced while using Salesforce and discussed opportunities that Salesforce platforms provide to improve their customers' experience while interacting with their brands. As a small token of thanks, we also gave away a super sturdy GSPANN jute bag. Check out these photos of our team at the booth and our bags during the event.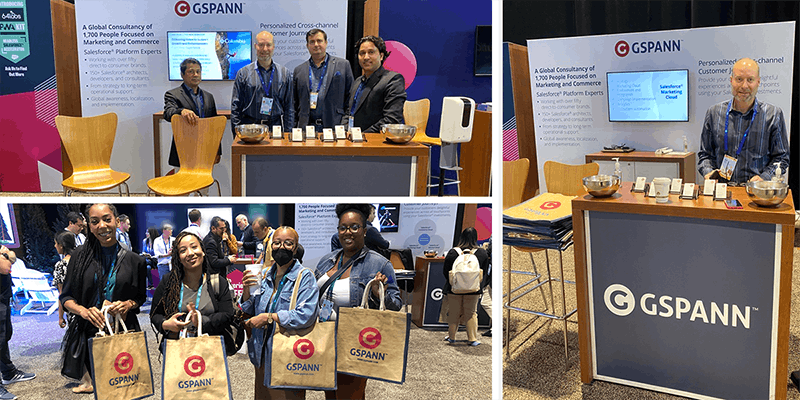 Image 1: GSPANN's Booth and Giveaway
GSPANN's Theater Session 
In the new normal, omnichannel is no longer a buzzword everyone likes to talk about - it's a reality all retailers must prepare for if they want to remain competitive. Our Salesforce experts, Rolf Kraus and Manish Sharma, conducted a theater session, 'The New Way to Deliver Omnichannel for Retailers.' They discussed how Salesforce Omnichannel Inventory – a new and powerful platform from Salesforce, can quickly enable retailers to implement omnichannel capabilities across storefronts and online. 
The jam-packed theater saw our experts share the secrets to addressing challenges in managing Omnichannel Inventory while meeting customer expectations.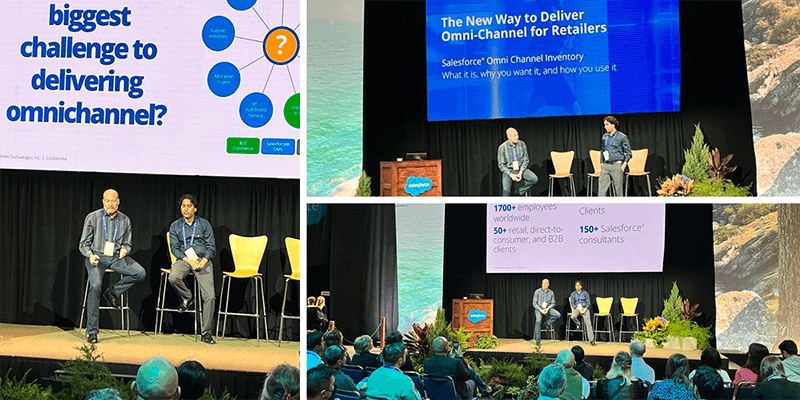 Image 2: Glimpses from our Theater Session
Key Takeaways 
Salesforce CMO, Sarah Franklin, kicked off the keynote session by discussing how businesses can wow customers by building an economy of trust.   
She expressed the importance of efficiency, connected data, and artificial intelligence in this context while focusing on significantly reducing climate impact in the process.  She unveiled four prevailing themes of Salesforce Connections 2022: 
1. Connected Data – Creating a data strategy focused on outcomes that unlocks value with a Customer Data Platform (CDP) and envisions the future of data-driven marketing. 
2. Hyper-personalization – Exploring AI to achieve a one-to-one connection at scale and deliver personalized engagement for the mobile-first customer. 
3. Automation – Automating customer experiences with Platform and MuleSoft to win loyalty and deliver seamless post-purchase experiences. 
4. Career Development – The newly-launched Marketer Career Path learning hub on Trailhead offered in-demand skills, giving Trailblazers a chance to upskill and connect with a community of marketing pros. 
Delivering Consistent Experiences Via Connected Cloud  
Mindful integration of Salesforce's Clouds for a consistent customer experience was one of the prevailing themes of Salesforce Connections 2022. Many keynote sessions focused on creating hyper-personalized customer experiences to build the future of engagement. These themes offered the ideas, strategies, and motivations that will work best for all forms of organizations, including for-profit brands, non-profit brands, and higher education spaces.  
Salesforce also introduced new Customer 360 innovations – paving the way toward more connected and automated personalized interactions. It links marketing, commerce, and service data on a single platform, which helps in building relationships at scale. 
Attendees also got a chance to participate in Circles of Success (CoS) – small roundtables of like-minded experts sharing information and resolving common problems pertaining to the subject. The most popular discussion was on learning best practices for data management strategy across the connected cloud.  
Marketing Cloud Announcements 
There were some major feature announcements that cater to privacy-first data. A new trigger-campaign feature combines Marketing Cloud Personalization and Engagement to enhance behavioral triggers. This advancement would allow organizations to offer a seamless, personalized customer experience utilizing first-party data.  
A new partnership between Google Ads and Salesforce CDP will help automatically connect a brand's first-party data into a unified customer profile. It would pave the way for more efficiently planned, activated, and optimized Google Ads marketing campaigns. 
Additionally, the Intelligence E-commerce Marketing Insights app would allow a company to unify data and create actionable insights through interactive dashboards, giving insights into product, revenue, and sales performance over time. Salesforce also announced some new partnerships to help expand the CDP and Commerce ecosystems on the Salesforce AppExchange. 
Commerce Cloud Announcements 
Commerce Cloud platform innovations sought to bring a novel approach to digital commerce and enhance revenue opportunities through every customer touchpoint. Thanks to a new social integration, finding and targeting new audiences has never been easier, which allows the creation and redirection of TikTok ads back to commerce sites.  
A new commerce marketplace is expected to effectively extend a brand's catalog range with products from other companies and help them reach new channels and buyers.  
Brands will now also be able to mint, manage, and sell non-fungible tokens (NFTs) through the centralized Salesforce Customer 360 Platform. The pilot of a new NFT Cloud promises to expand customer experiences to Web3 environments through trusted, sustainable blockchains.  
Customer data will be securely connected to gain a 360-degree view across a customer's physical and digital worlds. New Commerce for Customer Service grants service agents a greater view of a customer's relationship with companies across order history and tickets. 
The many updates and new product announcements all served to build more seamless commerce, helping to save time and money through an all-encompassing platform. 
To Summarize… 
Our expertise focuses on the never-ending pursuit of creating and refining meaningful customer experiences. Being surrounded by like-minded individuals pursuing a common goal across industries is a feeling like no other. If you couldn't make this year's Salesforce Connections, you can playback the best speakers, sessions, and showcases from the event on Salesforce+.