GSPANN's team of developers and QA engineers designed and implemented a custom solution that integrated PIM with AEM Assets (DAM), allowing the company to use the best of both platforms. No other existing single software platform could offer a solution to meet the client's business challenges.
Products provided by partner brands use a workflow that lets them directly enter and update information about the product (including associated digital assets) into PIM. Also, the company's in-house product photo team creates many assets, such as images and videos, which are automatically added to the product entity within the workflow.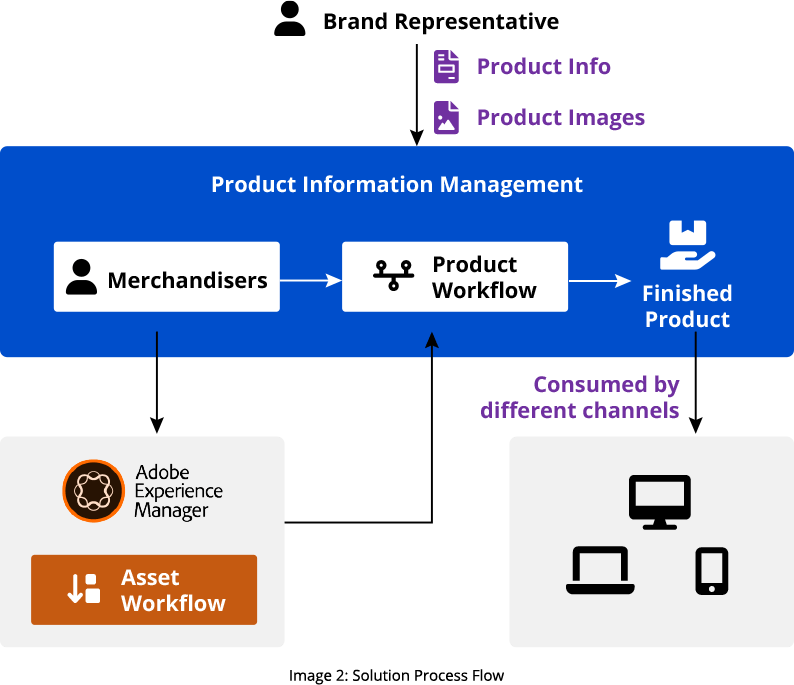 Here are a few key points from the solution adopted by the company:
AEM PIM Integration with DAM: Provided end-to-end lifecycle management of products. The PIM provides centralized product information management while DAM is performed centrally using AEM Assets.
Centrally managed access control: DAM controls access to digital assets. The 'Product' entity offers product governance.
Automated and streamlined product ingestion: Workflows eliminated manual steps. Digital asset storage was optimized, saving high storage costs.