Powered by Adobe Experience Cloud, the world's largest digital experience conference was held in Las Vegas, which marks Adobe Summit's first return since 2019. There was also a virtual component to this year's meeting, which made the conference format hybrid. The Summit hosted over 200 keynote sessions from diverse industries and disciplines, where the virtually present audience could also connect live with their peers and Adobe experts.
Unveiling innovations and breakthroughs advances, the event showcased the power of Adobe Experience Cloud to harness experience-led growth to differentiate their brand, build trust, and drive profitability. "As the digital economy continues to expand, profitable growth will come from connecting the complete customer experience — from acquisition to engagement and retention," said Anil Chakravarthy, president of the Digital Experience Business at Adobe.
GSPANN at the Adobe Summit
GSPANN participated in Adobe Summit as a silver sponsor. With a focus on empowering businesses to create a cohesive brand experience, shaping their digital strategy, and delivering technical excellence, our experts were present at booth #1013 to provide expertise on:
Implementing Adobe Experience Manager as a cloud service
Choosing the right integration patterns for Adobe Experience Manager and e-commerce integration
Building a unified customer experience leveraging Adobe Experience Manager
Maximizing the value of your digital assets using Adobe Experience Manager assets
Accelerating new product onboarding using AEM with PIM for B2B and B2C
Using Adobe Experience Manager to automate compliance workflow for Fintech
Using content, digital assets, and commerce solutions to deliver better and personalized customer experiences
Growing brand engagement that increases awareness among prospects and loyalty among customers
Understanding your prospects and produce relevant and actionable personal engagements
Co-creating personalized customer journeys with multiple global brand
All the visitors, who dropped by our booth, were also surprised with a bonus: an environmentally-friendly grocery and swag-ready jute bag!
Download the white paper: 14 Adobe Campaign Best Practices that Increase Your Marketing ROI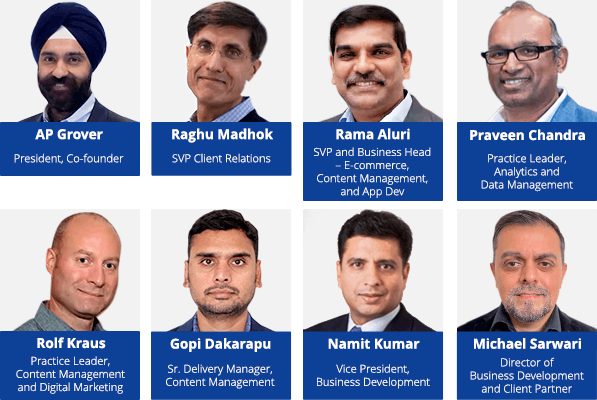 New Adobe Experience Cloud-Powered Innovations
Adobe Summit displayed a wide range of cutting-edge innovations that businesses can use to foster experience-led growth:
Adobe Sensei Generative AI: Integrated into Adobe Experience Cloud, these services will co-pilot marketers to have complete creative control with trusted governance. Sensei GenAI leverages multiple large language models (LLMs), including Microsoft Azure OpenAI and FLAN-T5, within the Adobe Experience Platform.
Adobe Firefly: This new family of creative AI models will help businesses design commercial content using a model trained on millions of professional Adobe Stock images and other available content. What makes it different from other generative AI models is that the output will have real business value in commercial settings as it is not inspired or copied from anything else that already exists.
New Adobe Product Analytics: It redefines the product analytics category by unifying customer journey insights. For the first time, teams can now get a unified view of the customer, allowing them to collaborate seamlessly and create a more personalized customer journey.
New Adobe Experience Manager: This next-generation AEM uses Adobe Sensei AI to analyze the impact of content performance among the audience and recommend changes that resonate more strongly with the viewers.
Read the blog: Measure the Conversions with Absolute Precision Using Marketing Channels in Adobe Analytics
Industry Impact
Supply Chain: Adobe unveiled a comprehensive content solution for supply chains by empowering teams to develop more content quickly. The solution connects apps across Adobe Creative Cloud and Adobe Experience Cloud to streamline collaboration and automate enterprise content workflow.
Financial Services: Businesses increasingly adopt Adobe Experience Cloud to support highly personalized experiences. Adobe's Real-Time Customer Data Platform (CDP) helps businesses ensure their customers manage their finances by getting timely, relevant, and consistent information and offers.
Read the case study: Personalized Customer Experience Through Target-driven Product Recommendations
Adobe Sneaks:
This year's potential Adobe products and services category, also known as Sneaks, was co-hosted by Eric Mastoff, principal evangelist, analytics & data science at Adobe, and Tig Notaro, a renowned actor and comedian.
Here are the hottest highlights from Adobe Sneaks 2023:
Project PathWise: Powered by Adobe Journey Optimizer and Adobe Sensei GenAI, the project will predict how well the customer journey will do ahead of time.
Project Custom Clips: The project uses AI to predict the video's impact and trim a 60-second video into a 15-second spot to focus on the desired audience.
Project Unlimited Options: Powered by Adobe Firefly's generative AI technology and Adobe Journey Optimizer, it incorporates brand elements to create an image that resonates with the targeted segment.
Project Side By Side: This project offers collaborative analytics experience to marketing and data teams, facilitating synchronized and real-time report updates.
Project Segment Smarts: Uses Adobe Sensei-powered machine learning to recommend the best content from Adobe Experience Manager, while natively connecting with audiences.
Endnote
Despite the hybrid model, the event convened over 20,000 people in Las Vegas who wanted to learn and network around technologies and create exceptional customer experiences. This year's theme focused on leveraging personalization for impactful experience-led growth. The new AI models allow enterprises to embrace modern customers and lead the change in the digital future.