Digital transformation is no longer an option but a necessity for global organizations, and with new expectations comes a new range of challenges to overcome. The 16th edition of the Digital Transformation Summit, held in Bangalore on March 2, 2023, offered an ideal platform to share insights and craft bespoke solutions to plan long-term sustainable growth toward a digital economy.  
The event featured renowned industry experts who discussed competencies around speed, agility, customer experience, and culture shift. The platform helped the attendees gather practical perspectives through real-world use cases, showcased by the market's top Innovation & Technology experts, including early adopters and leaders from across the region. 
GSPANN as a Gold Sponsor
GSPANN Technologies participated in this event as a Gold sponsor. We were represented by Mohit Malik (COO), Ajay Balamurugadas (Sr. Director – QE), Venkata Bharaniraj (Sr. Engagement Manager), Sunny Singh (Associate Manager – Inside Sales), and Mounica Chowdary (HR Associate). 
Mohit Malik, delivered a keynote session on 'Discovery to Delight: Converting Customer Preferences to Profits,' showcasing how digital transformation can pave the way to a robust customer journey and convert their preferences to profits. The session saw a full house and was a big hit.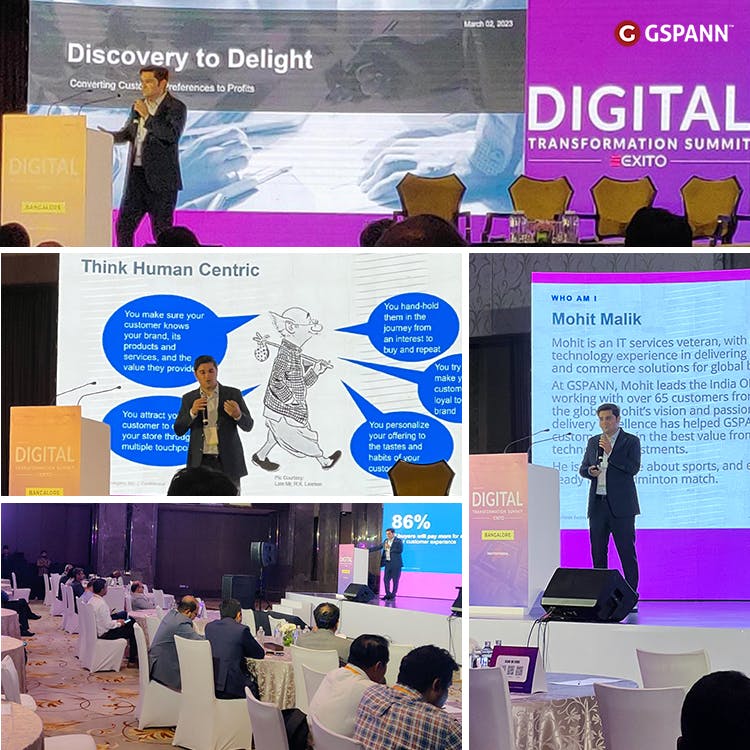 Noteworthy Moments 
Speed Networking: Quick speed networking sessions allowed everyone to start meaningful conversations. It helped us curate great connections, engage, and build relationships with the attendees and industry leaders in just a few minutes. 
Booth Representation: An exclusive booth representation allowed us to showcase our technology solutions tailored to the needs of our clients. We also shared our expertise to help the brands curate their own digital roadmap to success.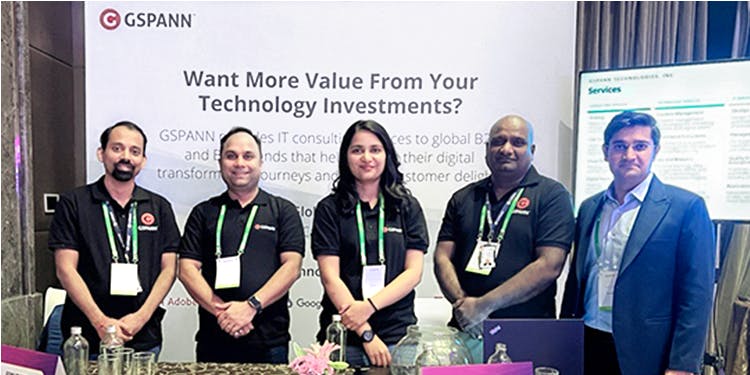 Conclusion 
The event was an amazing blend of industry leaders with industry-rich knowledge and solution seekers. Anyone who came for exposure or to get answers specific to their industry had something to learn from each segment. 
If you have questions on creating successful customer journeys, please write to us at #marketing@gspann.com